In the winter of 2012, Toro Company hired us to repair their industrial warehouse floor in Shakopee, Minnesota. This is how we helped them.
The Challenge
Toro's industrial manufacturing floor slabs endured harsh conditions daily, including heavy equipment, steel-wheel forklifts, vibrating equipment, and more. These conditions resulted in damage to the concrete surfaces, joints, and nosing.

Damaged industrial concrete creates safety hazards, is hard on equipment, and can inhibit and even stop production. A stop in 24-hour production was not an option, so the challenge was to get in, complete a quality repair, and get out as quickly as possible.
The Solution
We needed to repair the damaged areas with a polymer mortar that could be driven on 15 minutes after installation. Dustless equipment was used to remove the damaged areas to a depth of approximately 1.5 inches.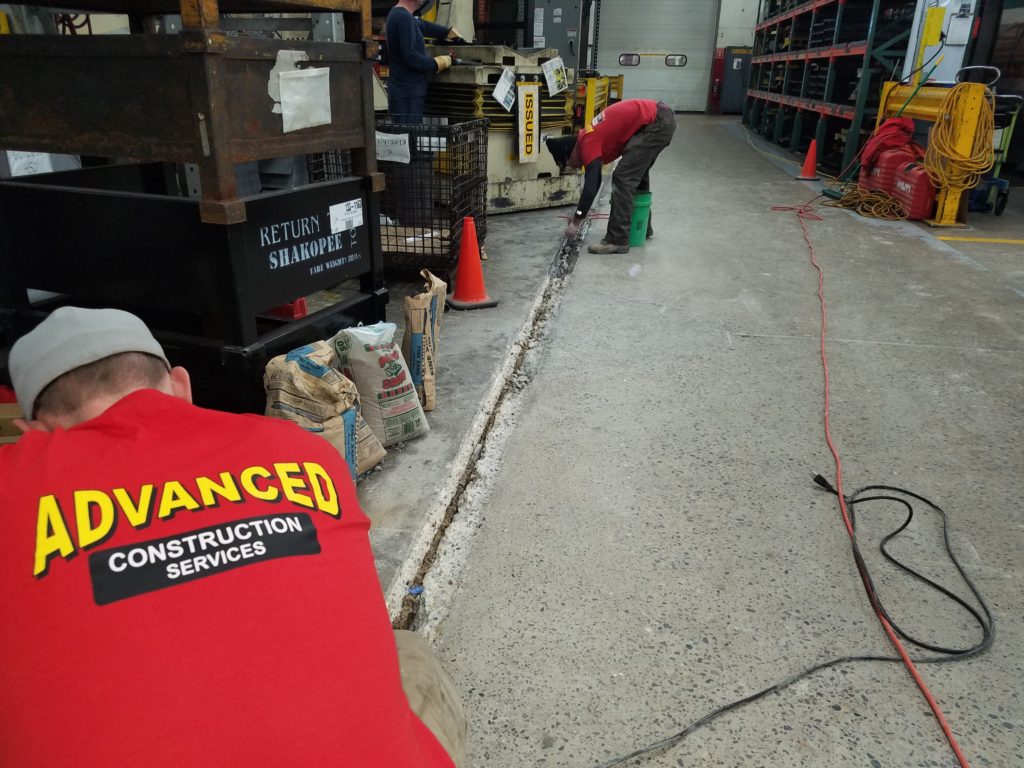 Next, we applied a bonding agent and installed the polymer mortar (Floor Fix).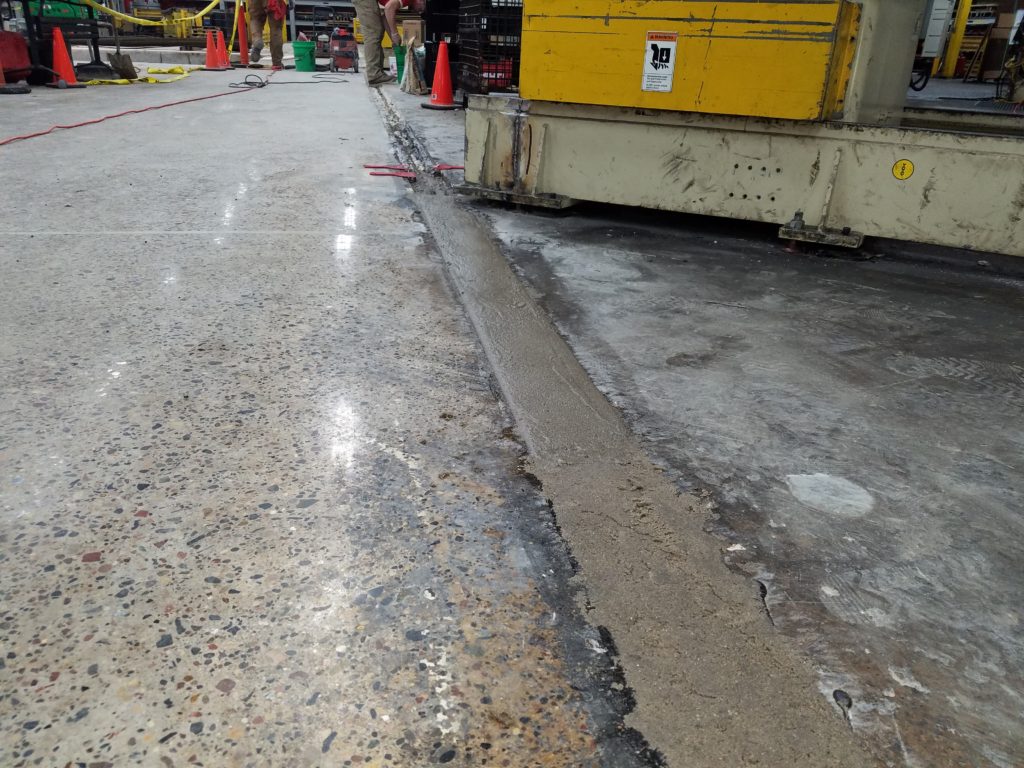 The Floor Fix was ground flush with the adjoining floor surface and control joints were re-cut and filled with polyurea (RS-88). The manufacturing team was able to return to business as usual.

5 years later (2017), the repair sites were still in perfect condition.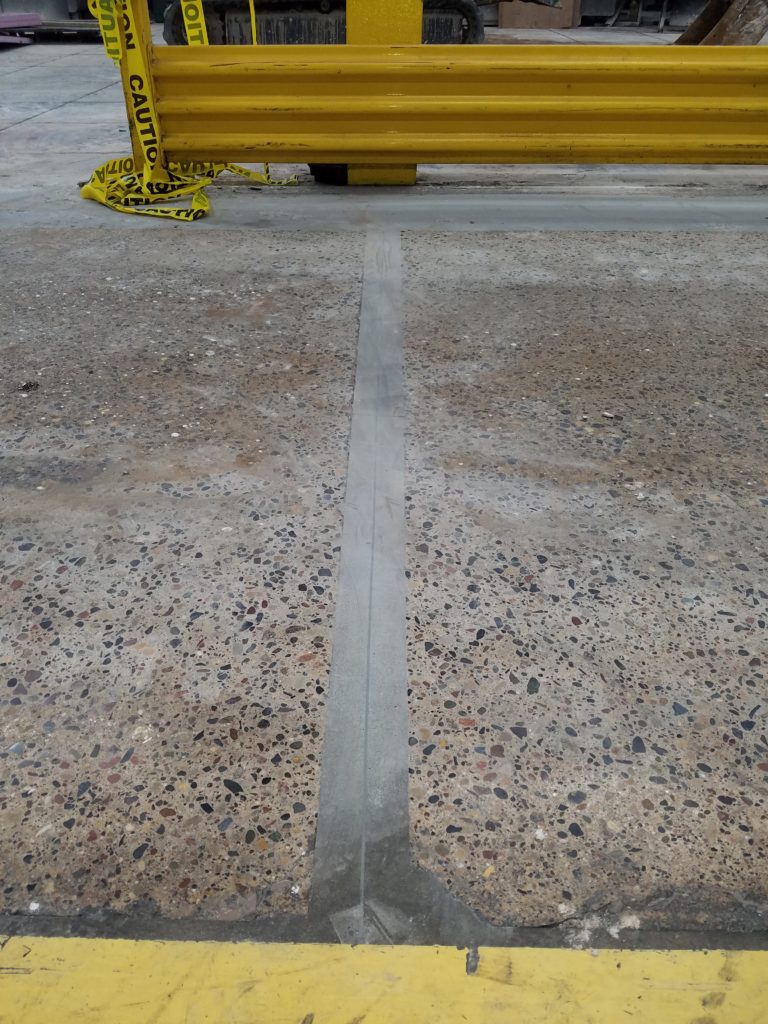 Project Summary
Owner: Toro Company
Installer: Advanced Construction Services
Installed: Prime Resins Floor Fix & Spal-Pro RS-88 Polyurea
If your company needs updated warehouse floors, request a free estimate today!