In the summer of 2016, Concordia University hired us to repair an underground tunnel at their campus in St. Paul, Minnesota. This is how we helped them.
The Challenge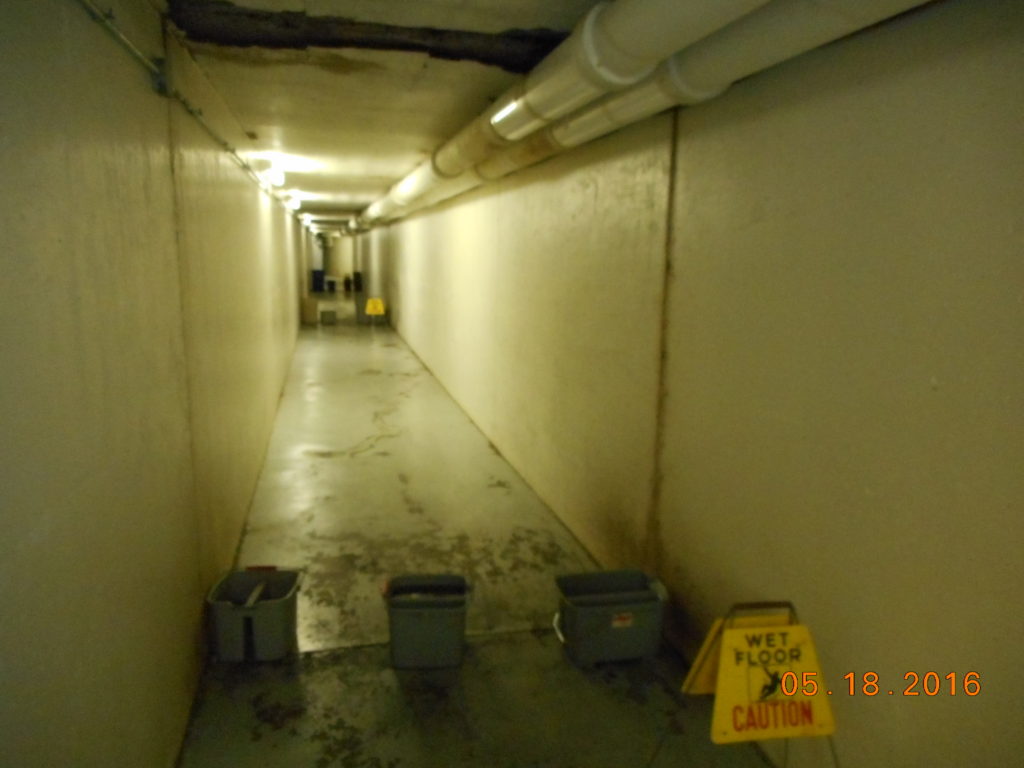 There was a 190-foot underground walkway that connected two university buildings. The tunnel was located beneath a parking lot and experienced significant water intrusion. The primary locations of water intrusion were the construction joints in the cast-in-place deck and the joint along the top of the cast-in-place foundation walls.
Two challenges were discovered during excavation. First, there was a secondary layer of asphalt (old parking lot) beneath the topping that was removed. The secondary layer was in direct contact with the tunnel deck surface. This added time to the excavation and required the waterproofing system to be modified.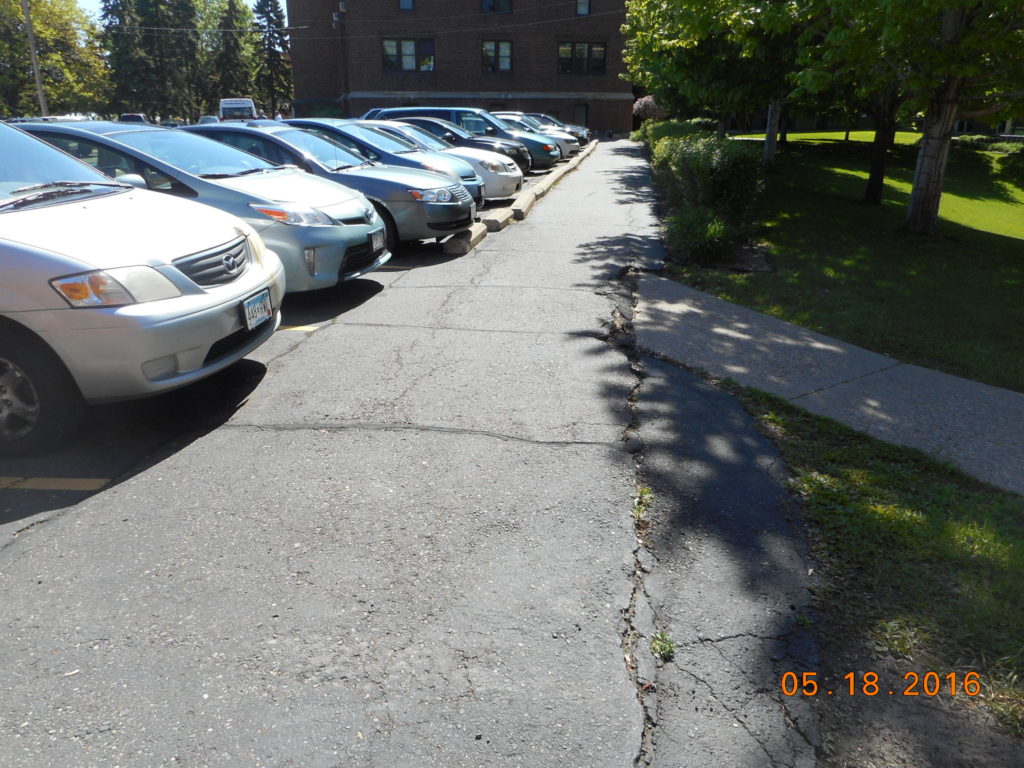 The second challenge was that the exterior face of a 12-foot section of the foundation was badly deteriorated and required reinforcement repairs.
The Solution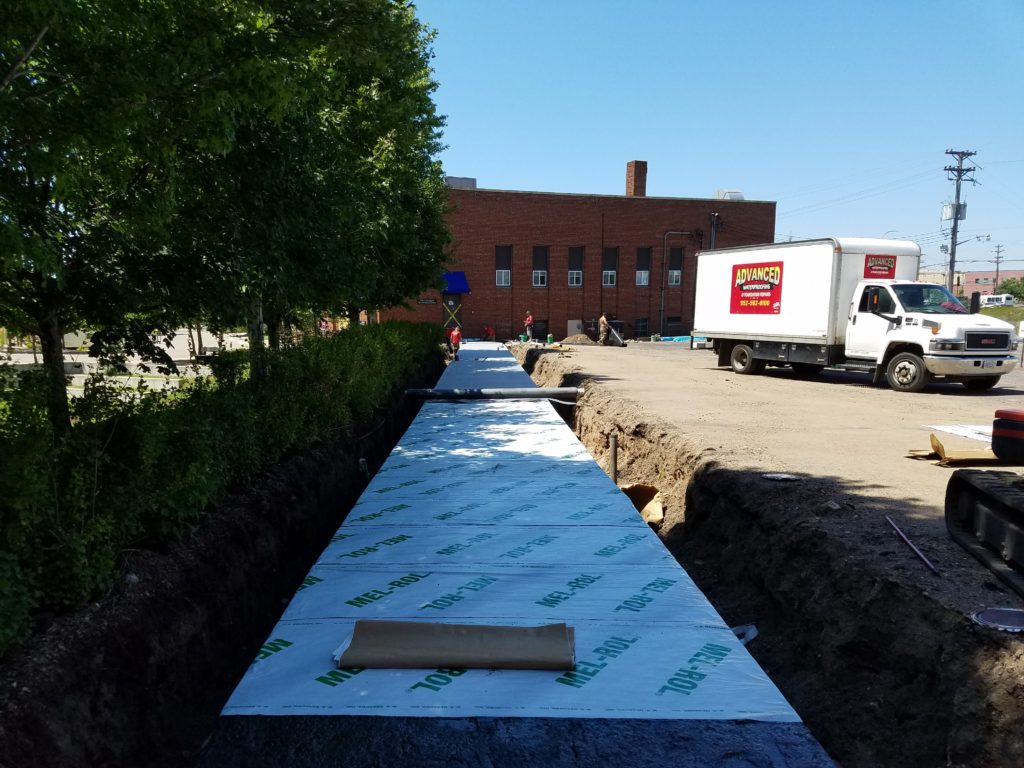 Our crew excavated each side of the tunnel to expose the deck and upper portion of the foundation walls. We cleaned the substrate and installed a 3-layer, low-build waterproofing system and drain tile system with drainage outlet to daylight. Excavations were back-filled with washed aggregate to promote drainage and minimize potential of settlement in new asphalt. The project was successfully completed on time and within budget.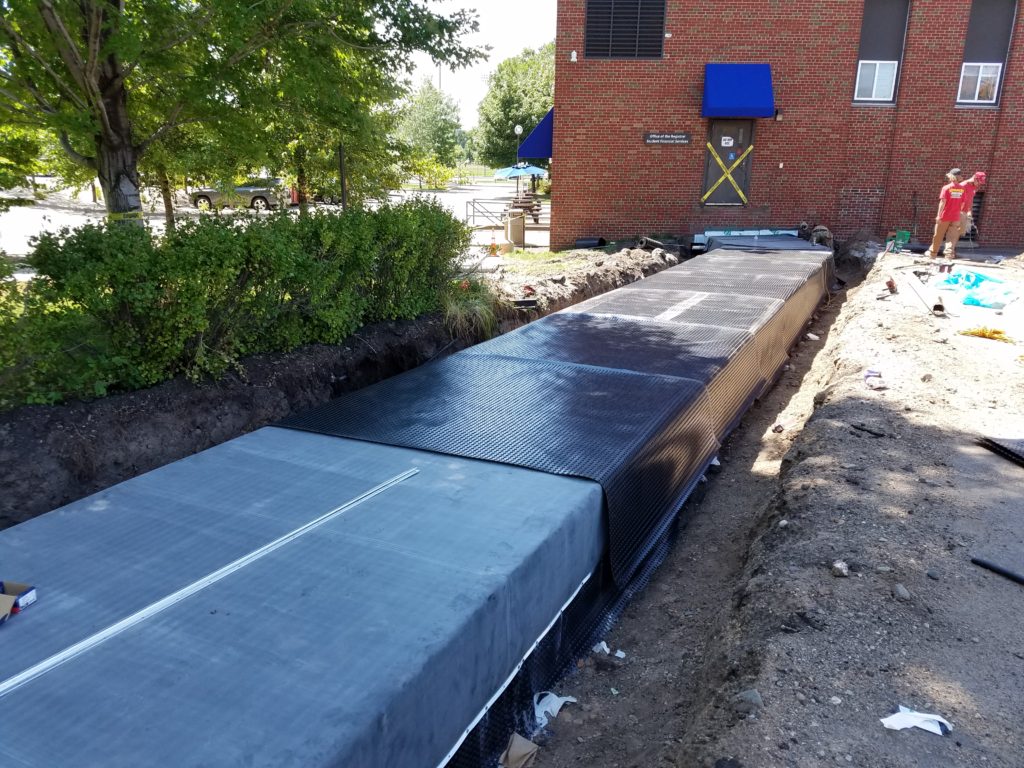 Project Summary
Client: Concordia University
General Contractor: Advanced Construction Services
Products Installed: Mel-Rol waterproofing membrane. 45mil EPDM membrane. Platon dimpled sheeting. HDPE drain tile.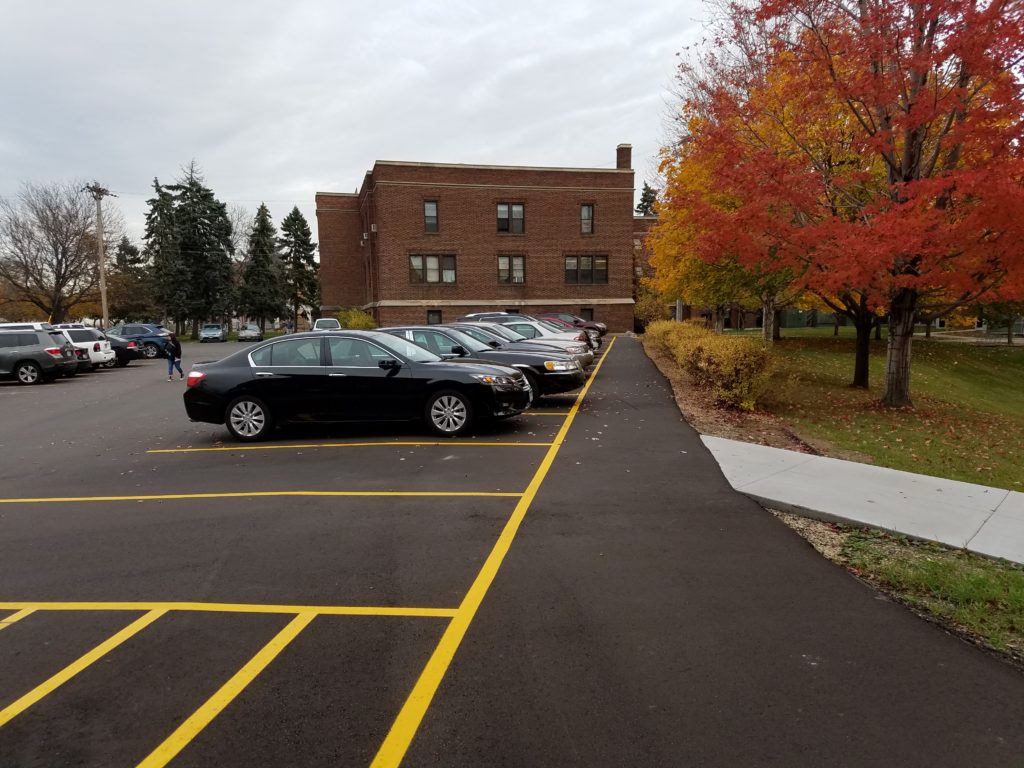 If Your Organization Needs Sandjacking™,Concrete Lifting, Void Fills, or Waterproofing, Request A Free Estimate Today!