IF IT'S CONCRETE, WE CAN LIFT IT!
Sandjacking™ or Polyurethane Foam Lifting – Advanced will recommend the best technology for your concrete lifting project – and guarantee our work.
Over time, most concrete will experience some degree of settling as underlying soils become compacted. In addition to being an eyesore, settled concrete creates a trip hazard and liability for homeowners and businesses alike.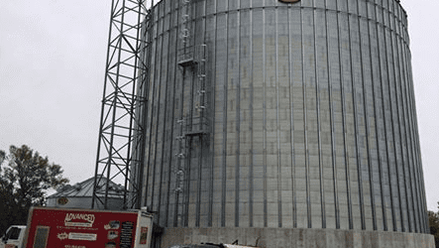 Polyjacking/Polyurethane Foam
MATERIAL
Leave the science of choosing your foam product to us – but here is a list of our most commonly used products. ​
LONGEVITY
Foam is ideal for heavy lifting due to it's expansion capabilities and extended lifespan.
COST
Considerably less than concrete replacement
INSTALLATION
Foam displaces water and adheres to the bottom side of a concrete slab, creating an "under seal", adding structural integrity and insulation value without adding significant weight to the underlying sub-base (soil). Quick drying formulas allow you to get back to work immediately.
MATERIAL
Patented Sandjacking™ "sand" is crushed limestone (calcium carbonate) with less than 2% moisture content.
LONGEVITY
​​Extend the life of concrete with our Industry leading, transferable warranty.
COST
50-70% less than concrete replacement
​INSTALLATION
No holes (or smaller holes up to .5″) drilled in the concrete surface, "sand" distributes to fill entire void. Walk or drive on the concrete immediately!​ Read more about our patented methods.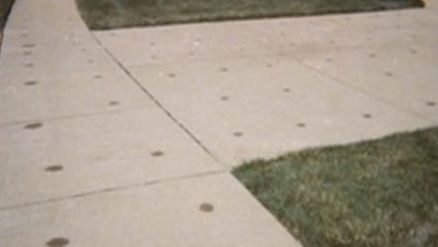 MATERIAL
Wet mud increases the possibility of heaving in the Winter and will naturally evaporate and settle in dry conditions.
LONGEVITY
Temporary repair, holes weaken the stability and cause concrete to crack
COST
Lowest cost solution and limited warranty, due to likeliness of resettling
INSTALLATION
1-2" holes are drilled to inject mud beneath the surface, creating "pyramid" effect. Do not drive on mudjacking for at least one hour while mud drys.
SIDEWALKS. DRIVEWAYS. STEPS AND STOOPS. PATIOS. GARAGE APRONS. BASEMENTS. POOL DECKS. ROADS. BRIDGES. WAREHOUSE FLOORS.
RESIDENTIAL OR COMMERCIAL – IF IT'S CONCRETE, WE CAN LIFT IT – WITH AN INDUSTRY LEADING WARRANTY!